Challenge
To showcase Extreme's full range of first-rate marketing skills to celebrate our Staying Power.
Reaching 20 years in digital is a big deal - there have been recessions, pandemics and more tech advancements than you can shake a stick at, so keeping up with the industry can be a challenge - unless you're us of course.
We wanted to do more than share a warm bottle of bubbly to mark this historic event and celebrate what has become a team of experts united in a quest to deliver exceptional creativity and technical know-how.

We sought a project that was boundless in its creative opportunities and would allow us to show the world what the team can do!


Vision
A multi-channel means of showing off our skills and a way of thanking people and clients that have played a role in our last 20 years.
What?
Well, we're a sociable bunch and we know that end-to-end projects give us the best opportunity to involve our multidisciplinary team - so what better way to celebrate Extreme's birthday than with a product of our own?
From brand concepts to labels, social profiles and more, we've done it all and we're very proud to announce our own, fruity session IPA - Staying Power.



Craft
A beer felt fitting for us - we love a social. But what to call it?
So, we opened up the ideas to the team. The only rules were that it couldn't be too overtly 'Extreme', we wanted the product to stand alone and to give the designers a chance to flex their creative muscles without being tied to our existing brand guidelines.
After gathering some right bobby dazzlers, we settled on Staying Power - it does everything we wanted the name to do; it ties in Extreme, our success at riding out the digital storm of the last two decades and the pandemic, but also stirred some great visuals too.
Our incredible design team was given the name and free rein to explore. The theme of staying power turned out to be rich with possibilities!



Direction
With ideas ranging from batteries and huge bold typographic logos, to traditional crests, we covered lots of ground!
But when our design gurus snuck in some classic, retro illustration our heads were turned! She explored nostalgic, old school illustration and on round two of her exploration, brought back this guy…


There was something magic in the tortoise coming out on top of this process and obviously we all drew comparisons with the perfect relevance of the tortoise and the hare.
While Extreme is anything but slow, there is beautiful synergy that is not always trusting the fastest/loudest option; we've outlasted a lot of new and shiny agencies that liked to shout very loud but lacked the depth of expertise we can offer, so it's a great analogy for this milestone.
Staying Power itself is a fruity session IPA (slow and steady to enjoy over longer periods - it all works together!). We wrote a little bit about what it means to have staying power, too.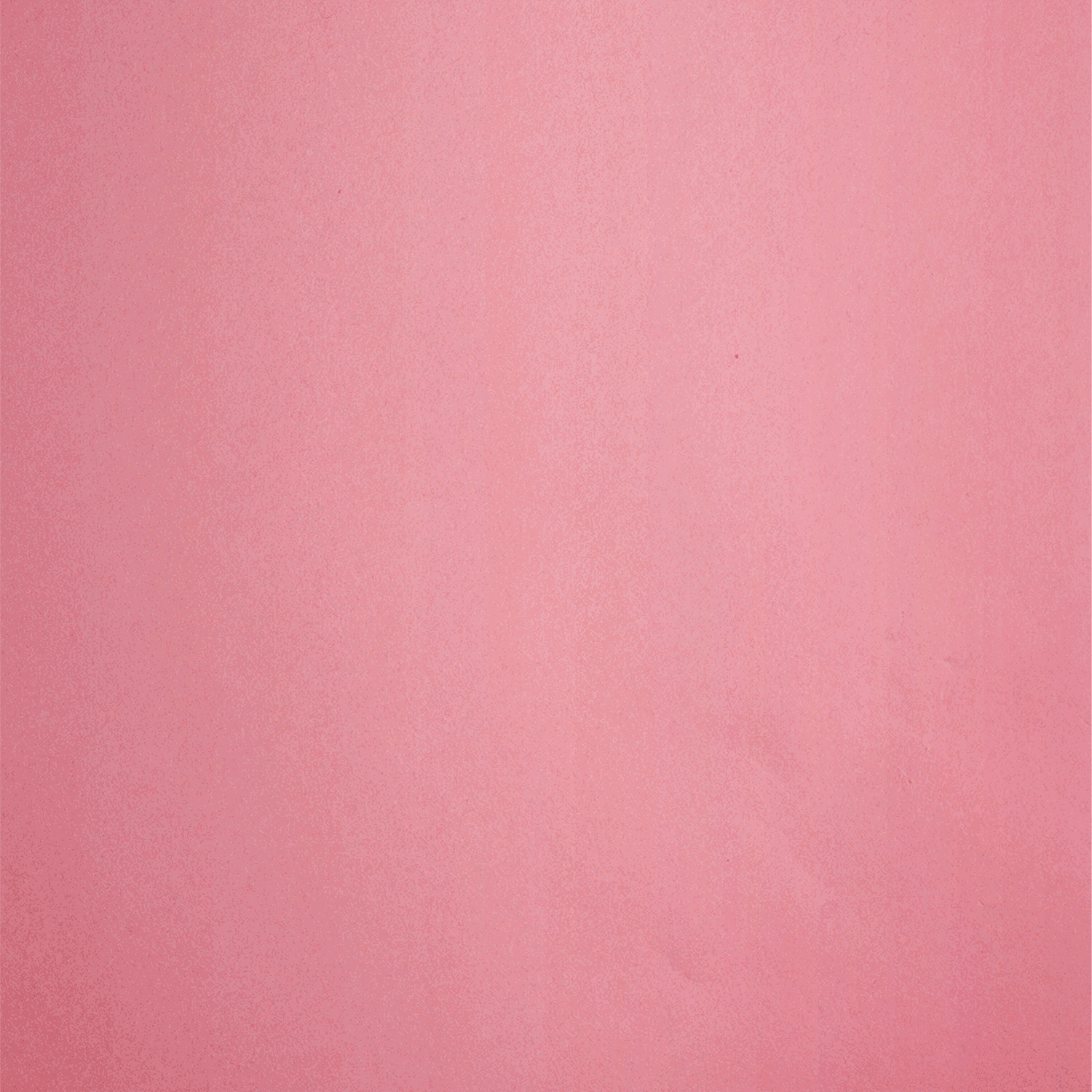 "Staying power is more than the bravery to stay put, it means to have longevity, adaptability, to weather the storm whilst getting stronger. It's strength of character and staying ahead without falling foul of comparison and the need to emulate others. It's faith in the path you're on and what you've learned through experience, to get you to the destination."
Production & delivery
We teamed up with Harrogate Brewing Co - a local brewery and tap house to help us bring Staying Power to life - and they did!
We sampled lots of beer, a hard job for director Mark, and then we got busy turning the designs into the perfect labels for our cans.
The design team worked together on turning the designs into labels and then accompanying stickers we could adorn the boxes with as they went out to clients, friends and partners of Extreme as a thank you for the last 20 years.

And as for the end results? Cheers!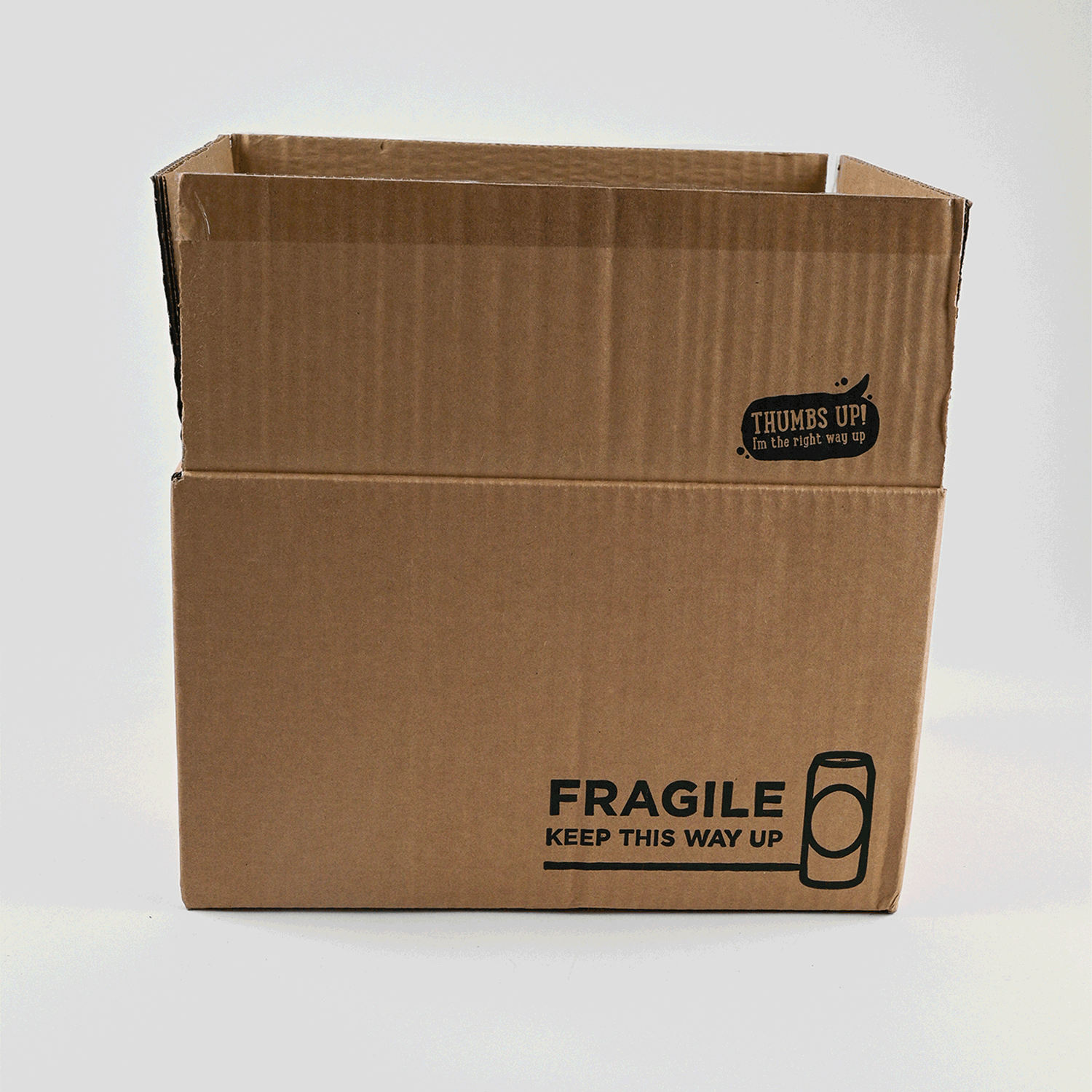 We'll drink to that!
Here's to twenty more years of staying power...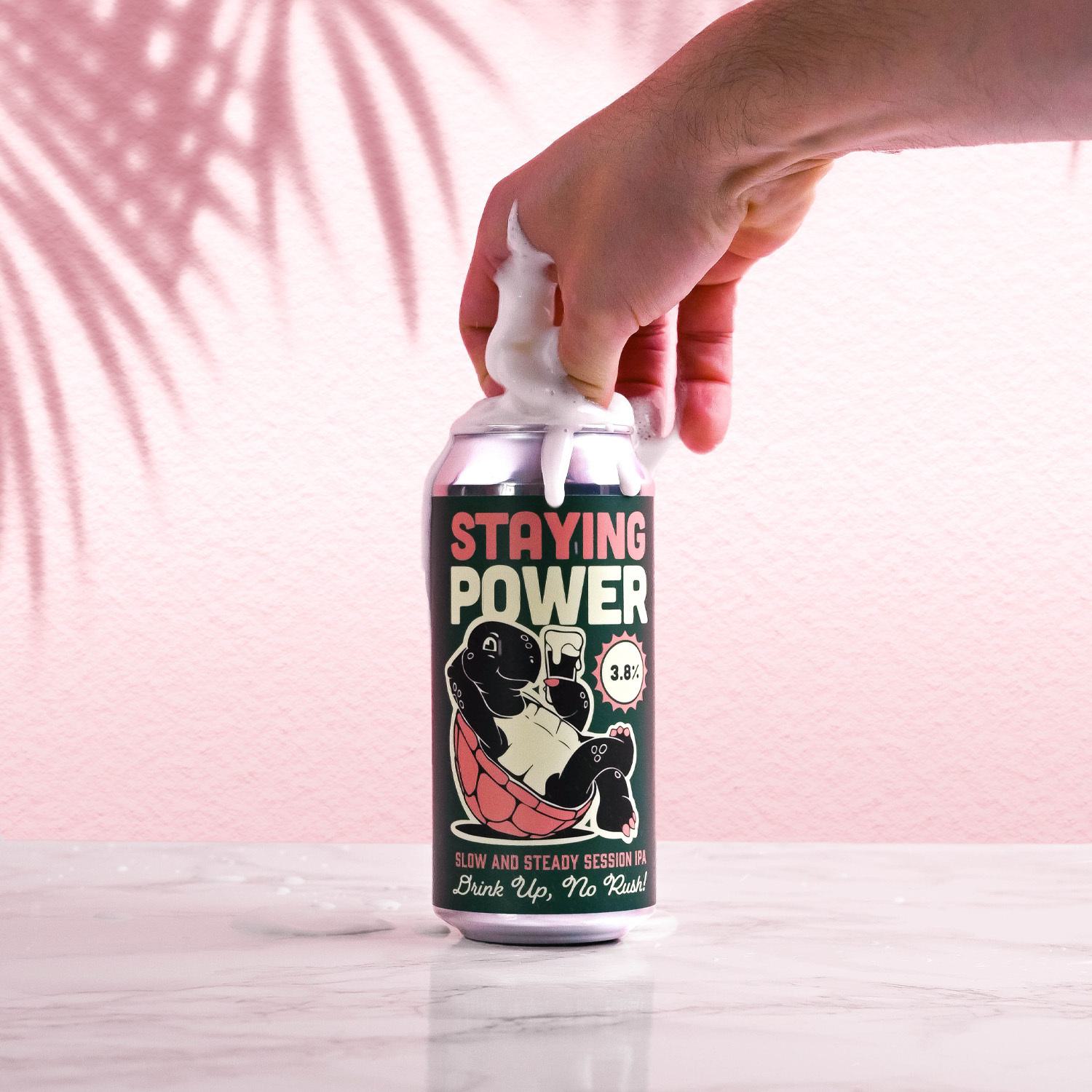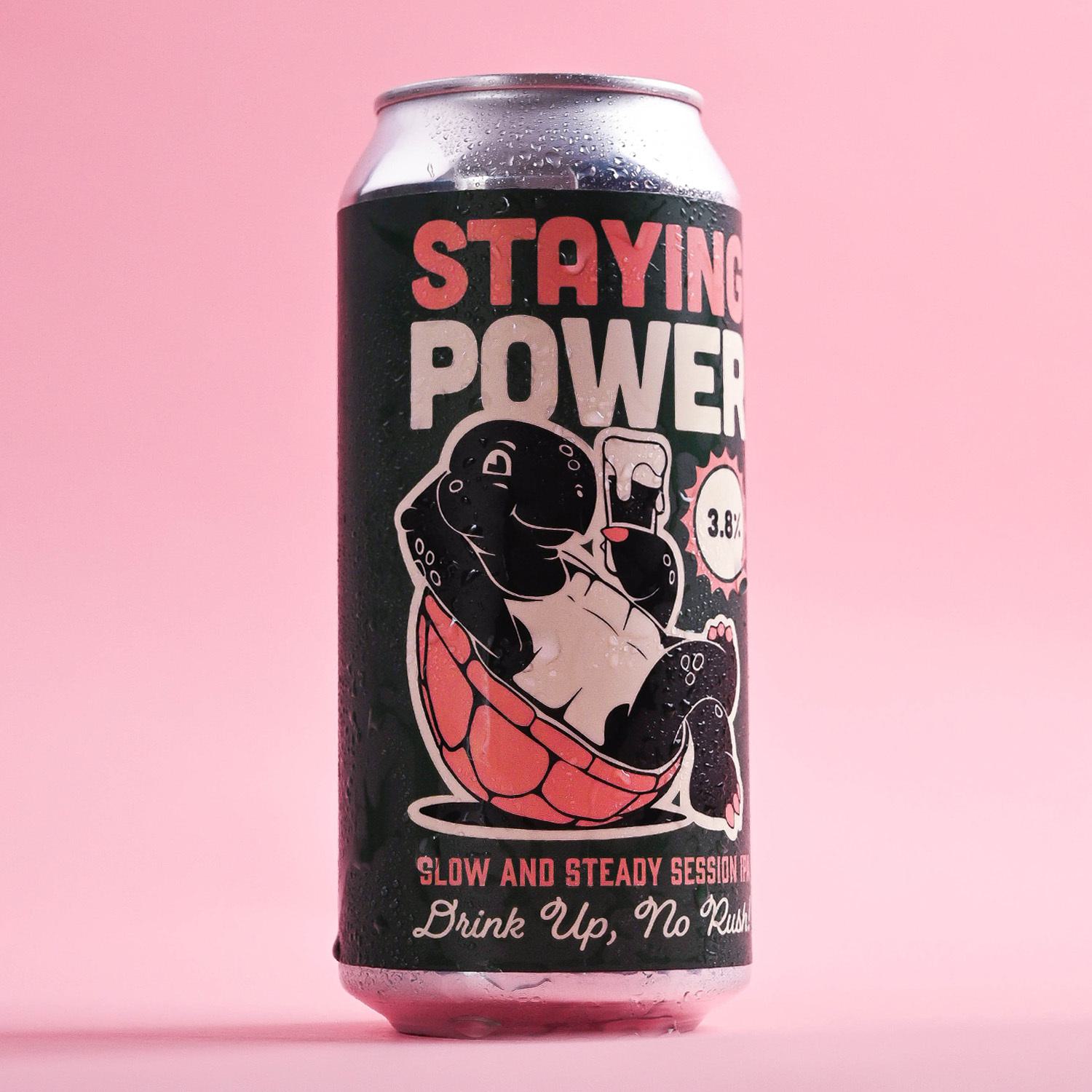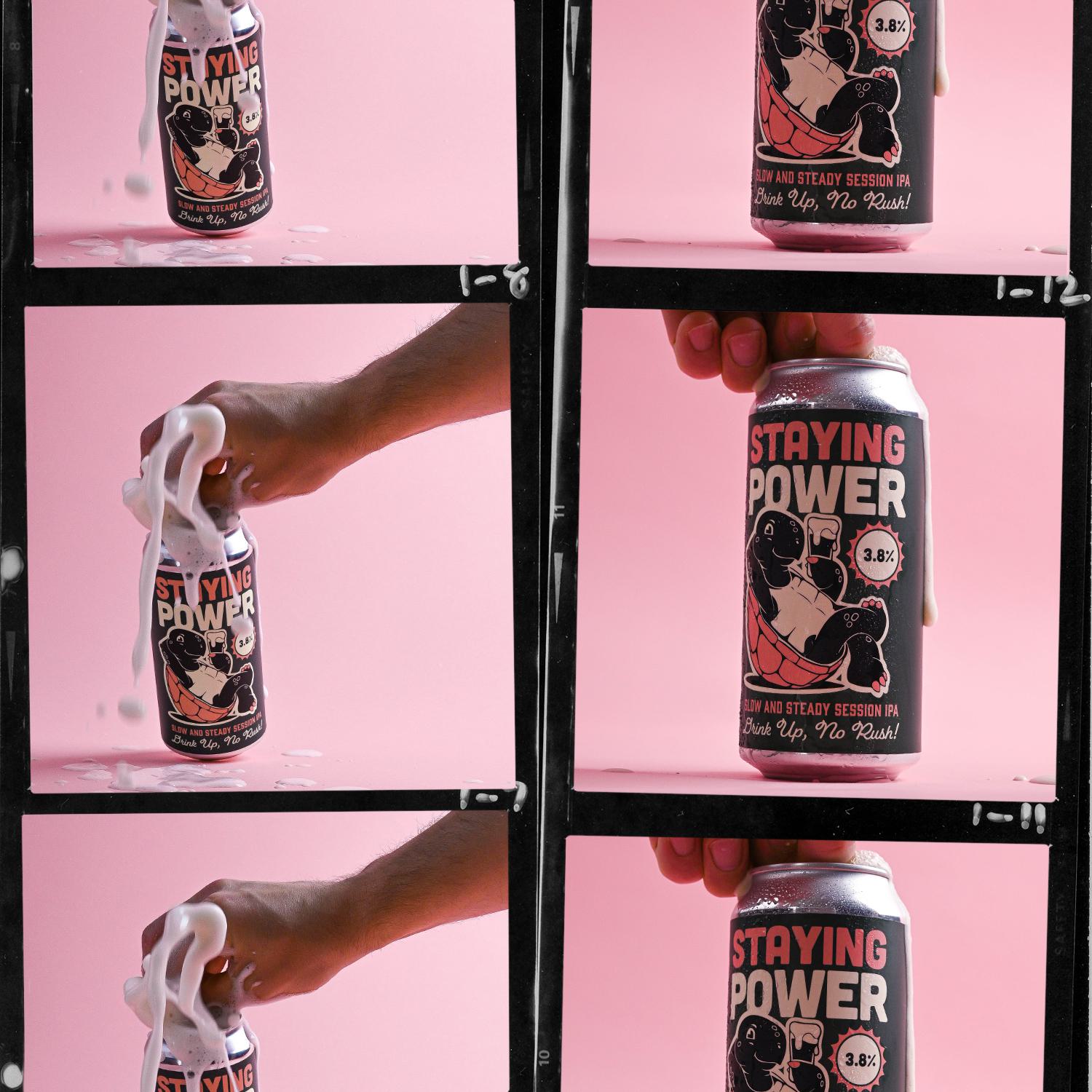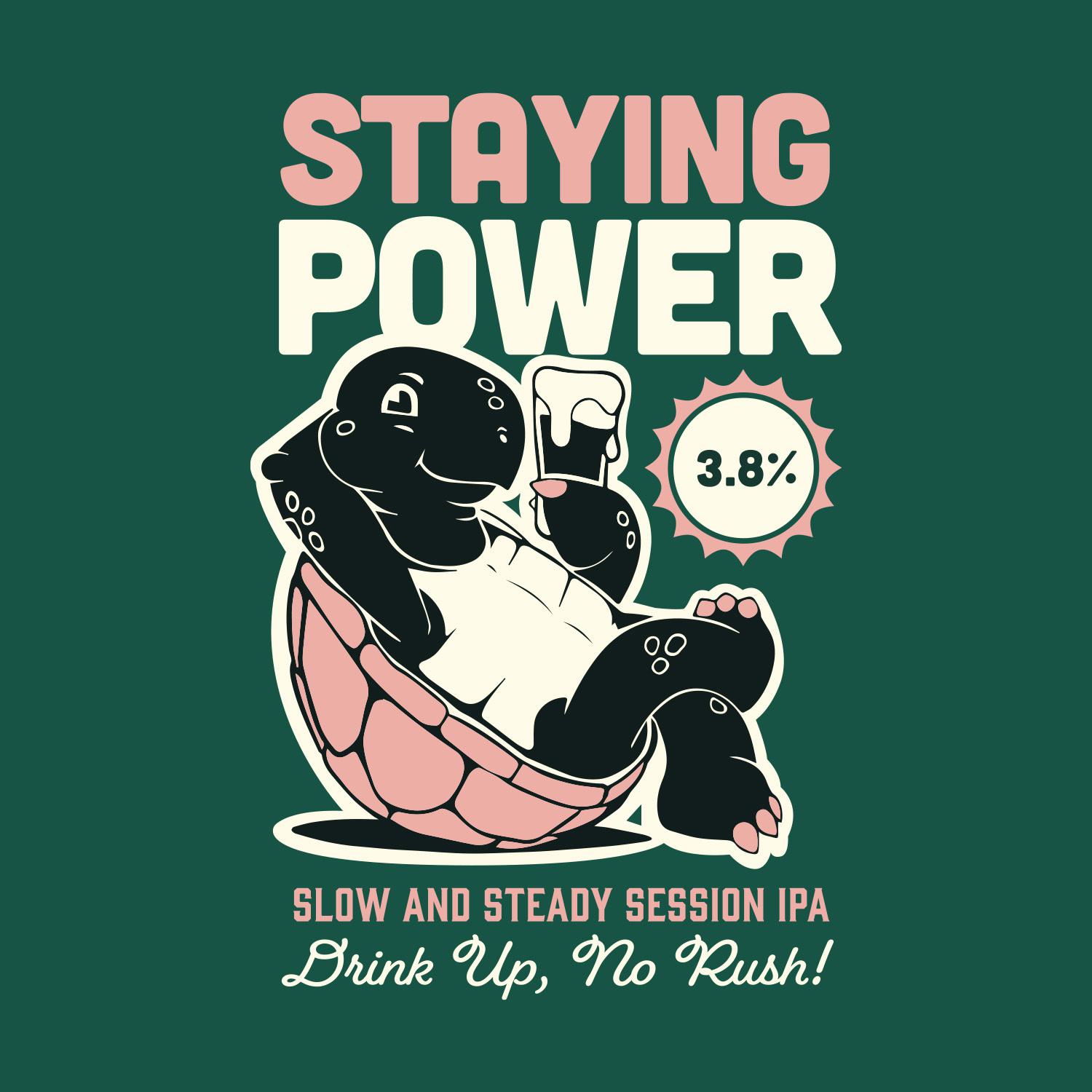 Related projects
Fancy a good ol' chat about the values of marketing to your business?
Drop Us a Line