61%Increase in enquiries from organic search
70%Increase in mobile enquiries
76%Increase in paid search enquiries using same ad budget
Challenge
Redevelop the website to position Emsleys as leaders in their sector
In order to increase both the volume and quality of leads, Emsleys needed a website that projected an authoritative brand image.
Beforehand, their quality of leads was mixed, resulting in a lot of time needed to filter out relevant opportunities.
This was compounded by a low conversion rate on mobiles, with an overall website experience wasn't reflective of the quality that Emsleys wanted to be associated to their brand.


We needed to create an experience that showcased Emsleys' people and their expertise
Vision
Expertise, trust and clear presentation
We needed to perform a content audit in order to identify what was currently available, and what opportunities there might be for new, useful content.
The site needed to appeal to a diverse audience, and we were clear from the outset that the look and feel should focus on clear typography and photographs of the Emsleys team. This meant moving away from the clichéd stock imagery that dominates the professional services landscape.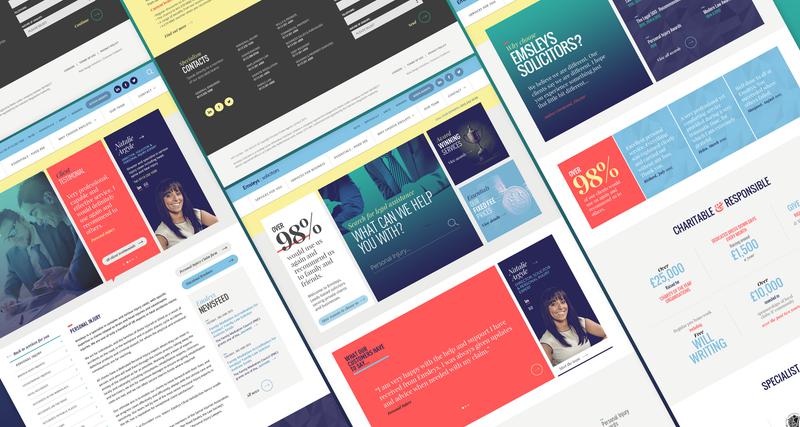 Craft
Clean design, sophisticated CMS and content amplification
Content creation was informed by SEO analysis. Legal is an area where many potential customers have little knowledge about terminology or their requirements, so we paid attention to creating content that directly answered questions that users might type into a search engine - demonstrating Emsleys' industry-leading expertise.

Google uses featured snippets on many question-based search queries; these appear above the number one organic ranking. Our aim was to work on semantics to secure several pieces of content ranking in this much-coveted slot, driving significant amounts of traffic.

Deliver
Increased conversions, better quality leads and increased ROI
As well as securing featured snippet placement for several common legal queries, the corresponding increase in organic search enquiries was proportionally three times greater. The site is converting at a much higher rate than before. This outstanding search visibility secures Emsleys' place alongside the leading legal organisations in the country.
Overall, Emsleys are acquiring more leads, with a higher average value, at a significantly lower cost per acquisition.
"As a business, we're delighted with the marked increase in activity we've seen since Extreme finished work on our new site - it looks fantastic. It's opened our eyes to the potential of digital in a notoriously traditional sector."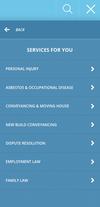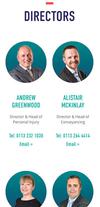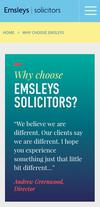 61%Increase in enquiries from organic search
70%Increase in mobile enquiries
76%Increase in paid search enquiries using same ad budget
Related projects
Fancy a good ol' chat about the values of marketing to your business?
Drop Us a Line