Challenge
More than a 'what's on' guide… upgrading the user experience
The existing site was dated; insights showed it was mainly used as a 'what's on' guide, rather than as a tool geared towards selling these world-class venues to the organisers of major events.



Nothing is ever accidental. Every facet of the site was carefully considered to meet the client aims

Vision
Leaders in global events - in the spotlight
We needed to revamp the experience to better sell the venue to events organisers, bring the heritage of the event spaces to the fore as well as improve the website's platform for efficient day-to-day management.
The site needed to move away from being a 'calendar' site, having also fallen out of step with its hometown. With Harrogate attracting many vibrant new restaurants and bars - both indies and chains - the centre needed to reflect its own vital role in boosting the local economy through a diverse schedule of events.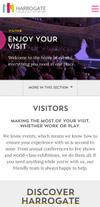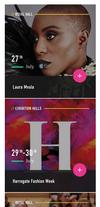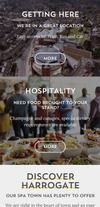 Craft
Bringing to life the fun, vibrant and welcoming personality of the Convention Centre
Nothing is ever accidental. Every facet of the site was carefully considered to meet the client aims which, to this end, meant marrying the old and the new and, of course, boosting sales.
The Royal Hall went on to offer many of the subtle design elements that feature throughout the site and on inspection, you'll see touches like the 'pointing finger' ahead of section headers, inspired by the old fashioned signage still visible inside the venue today.

Deliver
The hottest ticket in town
By developing the new website on Craft CMS, we provided the team at Harrogate Convention Centre with the elements they needed to manage the wealth of information the site requires. The process for creating and editing content is much easier; this has freed up extra time to allow the team to concentrate on event bookings.
We redefined the user experience through a completely reorganised sitemap, making it easier for visitors to the site to access the most relevant information for them, simply and effectively.
Craft CMS allowed us to create an engaging frontend website away from themes and really show our technical gift for development. The backend is optimised to deliver content to the end user quickly, making their experience as quick and intuitive as possible.
Related projects
Fancy a good ol' chat about the values of marketing to your business?
Drop Us a Line