98%YOY increase in education enquiries, comparing 2018 with 2019
66%increase in organic sessions, comparing 2018 with 2019
65%increase in all traffic to the education pages comparing 2018 with 2019
We positioned The Stable Company as leaders in their sector, as well as growing conversions year-on-year.
Challenge
A brand struggling to communicate its aspirational offering.
Essentially, The Stable Company needed to showcase the fully-bespoke, impactful nature of the timber buildings they produce. Before they started working with us, they simply weren't doing that.

Their old website's content structure wasn't up to scratch; it was difficult for users to navigate and find relevant content.

Of course, they also wanted to boost conversions — a key part of this being marketing their products in front of key audiences. They needed relevant decision makers to see and value what they do.


We crafted something as special and unique as the buildings on offer — a new visual identity and tone of voice which informs every aspect of The Stable Company's new website and marketing.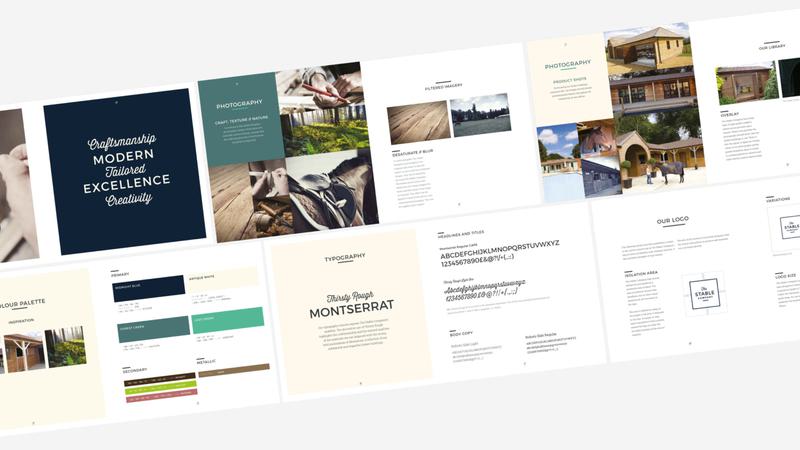 Vision
To sell more than just buildings.
Our vision — a renewed identity, tone of voice and website that put the spotlight on The Stable Company's high-performance, dynamic timber buildings.
The website needed to appeal to every key audience with tailored case studies, design ideas and helpful project advice. This was also to be supported by a high-quality, high-spec printed brochure to aid customer project plans and ideas.
To further market The Stable Company in front of relevant decision makers, we envisioned a fully-comprehensive, multi-channel marketing strategy. This dynamic campaign communicates The Stable Company's crucial message and bespoke products to key audiences.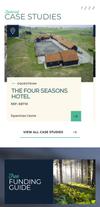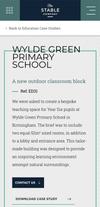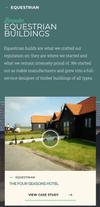 Craft
Putting the spotlight on the product.
We created a visually-stunning digital platform and showcase, featuring plenty of aspirational imagery. The focus is on The Stable Company's portfolio and design ideas.
This new website was backed by a joined-up, targeted marketing campaign — drawing on PR, content, search, social and PPC. Our outreach campaign sought editorial placement to heighten The Stable Company's industry authority, positioning the brand in front of key audiences. An ongoing SEO strategy informs all on-site content, driving relevant organic traffic to the site.
Social media — organic and paid — communicates The Stable Company's vast product portfolio and message, with an ongoing, flexible PPC campaign guaranteeing the right message appears in front of the right people, time and again.
With an integrated approach, each marketing channel complements the other.


Deliver
The perfect digital strategy for an aspirational brand.
The end result — a website with fresh, streamlined content; an image-based design that's stylistically in-line with the new visual identity of the business and delivers a first-class user experience on all devices.
With growing sessions, enquiries and goal conversions, our ongoing marketing strategy is continuing to help the business reach all of its broad audience types across multiple channels.

Related projects
Fancy a good ol' chat about the values of marketing to your business?
Drop Us a Line