171%Increase in conversions from PPC
114%Increase in conversion from Social
280%Increase in holiday sales
Challenge
A need for consistency and cohesion
Park Leisure had multiple digital properties, each adding new deviations from the core brand - this resulted in an increasingly disjointed experience.
The client was also working with a myriad of agencies providing disparate services; marketing channels were working in silo.
In addition, the client's various websites were fragmented and hard to navigate, leading to an extremely low conversion rate. Its outdated CMS was a frustrating user experience for content managers as updating content was incredibly time-consuming.


We needed to bring everything back to the brand's core style and messaging
Vision
Create a unified experience across all touchpoints with the brand
The visual identity needed an audit; bringing everything back to the brand's core style and messaging. We needed to redefine the marketing strategy to reach new and existing audiences, as well as drive conversions.


Craft
Multiple digital platforms supported by a comprehensive marketing strategy
We developed a flexible design system using Craft CMS. This enabled us to expediently launch a series of new websites including an entirely new, bespoke e-commerce platform for Park Leisure's holidays offering.
We then deployed a phased, multi-channel marketing strategy focused on maximising leads and bookings through social media, PPC, PR, SEO and email.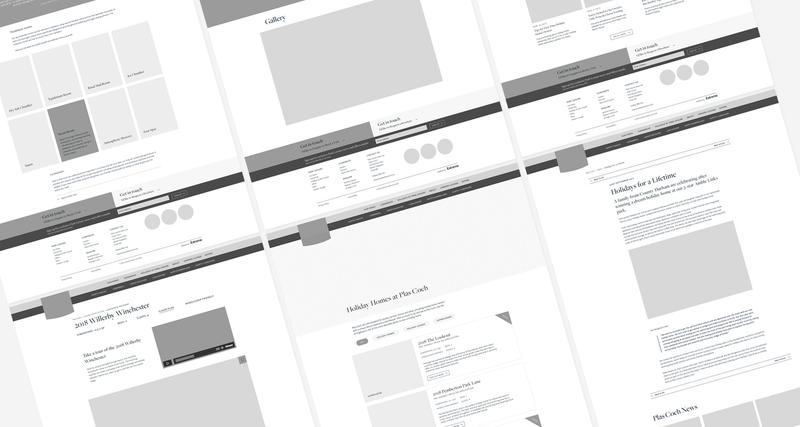 Deliver
An immediate impact
The launch of each new website has seen a marked uplift in conversions. These great results have been amplified by continued multi-channel marketing and ongoing conversion rate optimisation.
The flexibility of the new CMS has greatly improved the experience for content editors and increased the efficiency of making content changes.
"I would highly recommend this business, and the dedicated team of people that work within it."

171%Increase in conversions from PPC
114%Increase in conversion from Social
280%Increase in holiday sales
Related projects
Fancy a good ol' chat about the values of marketing to your business?
Drop Us a Line